Did you purchase a new car from your Clayton, GA Ford dealer this year? Maybe you got your first vehicle when you left home for college in the fall, or maybe you decided that the best Christmas present for your family was a minivan or SUV that was better suited to your growing numbers. Whatever the case may be, you're probably interested in keeping that new car functioning (and looking) just as good as it did the day you drove it off the lot. While you'll obviously want to follow the standard recommendations about having the oil changed, rotating the tires, and other normal maintenance, there are some other small tips that can save you some money on common repairs for your Clayton, GA Ford down the road. Here are just a few:
Avoid Heavy Key Chains
You might love collecting a key chain from every vacation spot you visit, but your Clayton, GA Ford won't be very happy about it. The ignition mechanism in your car is a precision instrument, and a heavy keychain puts constant uneven pressure on that mechanism any time your car key is inserted in the ignition. A few years down the road, when your car won't start and you have it towed to a service center, the first thing your mechanic will do is take a look at your key chain to see if you've damaged the ignition with lots of extra weight hanging from it. Keep your car keys separate from your souvenirs!
Limit the AC
There are endless debates within families about which is better for gas mileage for your Clayton, GA Ford: running the air conditioning or rolling down the windows. Intuition suggests that rolling down the windows would be bad for mileage, since aerodynamics are so important and open windows increase drag. That is true, but the effect of open windows, as it turns out, is much smaller than the load placed on the engine by your AC system. Numerous studies agree that rolling down the windows is much better for your gas mileage than running the AC. If you want to get the most out of your engine, save the AC for those truly intolerable summer afternoons, and roll down the windows whenever you can while remaining comfortable.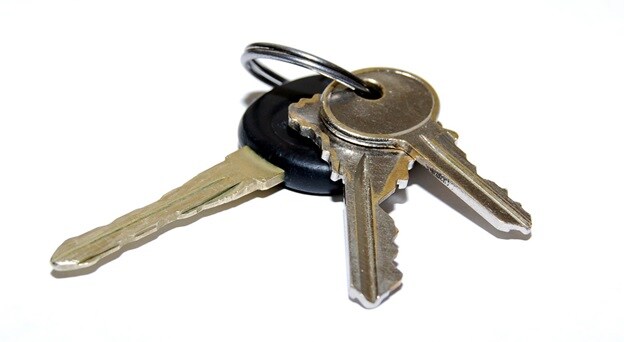 End Garage Scratches
For many households, the garage is a fairly crowded place. You may have just enough space in there for your car, but only if you pull in just the right amount and carefully open your doors. Hanging a tennis ball from the ceiling of the garage to indicate the right spot works very well, and it's also fairly easy to put up some padding on the walls in the spots that your car doors always seem to hit. As the one who paid for the car, you might be careful every time you park it, but if you have young kids opening the doors or student drivers trying to pull into the garage, these little safety measures can prevent quite a few dings and scratches to your paint job!
Downhill Braking
Folks who drive their Clayton, GA used cars around the foothills and mountains often find themselves at the top of a long, steep hill. At that moment, it's useful to know what braking strategy will minimize the wear on your brakes. The "automatic" approach for most of us is to simply push the brake pedal gently but constantly, keeping our speed where we want it throughout the descent. Doing that, however, will wear out your brakes very quickly, especially if you drive downhill on a regular basis. It's much better for your vehicle if you bake heavily for a short time, then let off the pedal and allow the brakes to cool off for a while before braking again. The ride may be a little more uneven and less comfortable for your passengers, but your Clayton, GA Ford will thank you!
At Franklin Ford, we have plenty of other great tips to help you keep your new or used car running great as long as possible. Stop in to talk with our service center experts and have them check out your vehicle, or visit our showroom to see what incredible new models we have in stock!