Purchasing a car, either new or used, at your Sylva, NC Ford dealership is a process that requires some thinking ahead. In some situations it might be difficult to concentrate on the long term-perhaps your only reliable vehicle just broke down for the last time and you need a vehicle as soon as possible so that you can make it to work the following day. But even under this kind of pressure, it's important that you take into account not only the next day or week, but what you will need years into the future as well. Growing families, changes in employment, and a myriad of other developments will affect what type of vehicle is best for you and the others who use it, and you can save a lot of money and headache down the road by considering those developments-to the extent it's possible-before you make your final decision.

Family Matters for Your Sylva, NC Ford
It would be impossible to estimate the number of single people or young couples have bought a sporty, fun, fuel-efficient, compact car only to realize a year or two down the road that they need much more space for their growing family. Likewise, it doesn't take long for a family of four to become a family of five, outgrowing even a standard-sized car and making a minivan or larger SUV an obvious good fit. If you don't want to trade out your car every few years, it may be best to think ahead and go a little larger than what your immediate needs demand.
Estimated Miles Ahead
As you're shopping around Sylva, NC for used cars or new models, think carefully about how many miles you expect to put on your new car over the coming years. For many people, the biggest factor here is how far away they live from their place of employment. But visiting family in other parts of the country or driving frequently for business trips also add surprising amounts of mileage. Another important consideration is whether you will have a second vehicle that you can use for those longer trips. If the new car you're considering is going to be mainly used for short trips around town, you may be able to get by with a used car that has more miles on it and therefore carries a lower price tag than other options.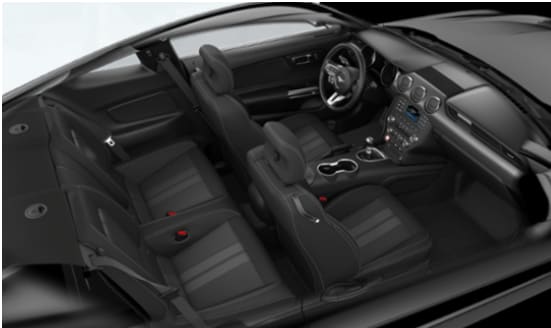 Don't Forget the Warranty
A warranty from your Sylva, NC Ford dealer brings a huge amount of peace of mind for the future, particularly if you or the person who will be primarily using the vehicle (like your college-bound son or daughter) is not exactly a natural-born mechanic! Take plenty of time to discuss your warranty options with the sales representative at your Sylva, NC Ford dealership, and plan to incorporate the cost of a comprehensive warranty into your estimated monthly payment total. You will definitely be glad you did so.
Choose a Sylva, NC Ford Dealer You Can Trust
Aside from all of these other considerations, the best thing you can do for long-term success with your vehicle is find a dealership that you can trust to set you up with a great vehicle that fits your needs well. That's true whether you are looking for a brand new Ford model or a used car at a price within your limited budget. For over 14 years, we at Franklin Ford have been building trust with our neighbors, providing top-notch customer service, placing each customer's needs at the top of the priority list, and supporting each customer with reliable, friendly maintenance and repairs at our service center. Your relationship with your sales representative shouldn't feel like a contest-instead, it should feel like he or she is a partner, finding out what you need and guiding you toward the vehicle that will be just right for you and your family-not just today, but years into the future as well.
We hope to see you soon! Check out our newest Ford models, test drive your dream car, or let us help you narrow down your pre-owned car options so that you can efficiently settle on the perfect new ride at the right price.