One of the big problems with shopping for products in the modern world, whether it's at the grocery store or the department store, is that so many of the terms used to describe items mean almost nothing. Companies use terms like "farm fresh," "premium," and "highest grade" on labels simply because they attract customers' attention and imply quality, not because they reflect any concrete facts about the products themselves. As you shop for Asheville used cars, however, there is one label that you can trust: Ford's certified pre-owned cars. This program serves our customers by giving them assurance that the vehicle they're looking at, if it carries the Ford certified pre-owned label, has had a thorough and specific inspection by our experts and has passed the test. The more you know about what certified pre-owned means, the better prepared you are to select your next Asheville used car.
Building Trust
You may have had an unfortunate car buying experience in the past, trusting a private seller or used car dealer who promised you that a vehicle had an impeccable history, new engine components, and many more years of reliable service left in it. If it only took a few weeks for that car to begin showing disturbing signs of trouble, you probably wished that you had investigated those enthusiastic promises a little more closely! Most car buyers are not mechanical experts themselves, and they don't have the knowledge or time to give a vehicle a complete inspection before they buy it to identify any problems.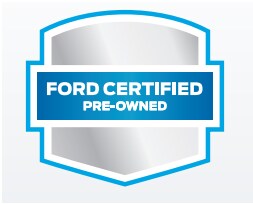 The Ford certified pre-owned program takes this uncertainty and fear out of the equation, even for inexperienced car buyers who feel very vulnerable when speaking to a Ford car dealer in Asheville. It makes our expert service technicians here at Franklin Ford your personal inspection team, checking out every used car that comes onto our lot to see what issues it has, what parts need to be replaced, and what factors are in the car's history that could impact its performance.
172 Reasons to Feel Confident
The Ford certified pre-owned program is based on a checklist of 172 items. That's the checklist that our technicians use when inspecting a used car, and it includes all the critical features of the engine, transmission, brakes, electrical, and safety systems. If any of these features doesn't meet our high standards, we replace them with new components. By the end of the inspection process, you have a vehicle that is truly ready to hit the road and give its new owner confidence.
Another important part of our inspection process is obtaining a vehicle history report. This report helps our technicians identify any past events in the vehicle's life, such as an accident, water damage during flooding, or major repairs, that could affect its performance down the road. We also make this vehicle history report available to the customer, so that you know exactly where your car has been and what it's been through.
A Great Warranty for Asheville Used Cars
As an added layer of security for our Ford certified pre-owned customers, we offer comprehensive and limited warranties for one and seven years, respectively. You will want to speak with your Ford sales representative in person to best understand what's covered under these warranties, but the overall result is that you can drive off the lot knowing that your local Ford dealer has your back if something goes wrong. Whether you're sending your new college student off to school or heading out on a long family vacation, your warranty will be along for the ride.
Roadside assistance is yet another great benefit of our certified pre-owned program. A flat tire or a fender-bender can happen at any time, and if it does, it's a huge relief to know that you can get help right away, 24/7. Travel, transportation, and lodging reimbursements help you cover the cost of getting where you need to go and getting your vehicle back on the road.
Asheville Used Cars You Can Trust
You have the ability to shop for Asheville used cars with confidence, even if you don't know a seal from a gasket. Just look for the Ford certified pre-owned label, and ask our experienced, friendly sales representatives if you have any questions about the used or new cars on our lot.