In past decades, the "used car salesman" was stereotyped as a rather sneaky businessman trying to spot naïve car shoppers. For whatever reason, he was also often portrayed as wearing plaid pants...we're not quite sure where that came from! While there are still less-than-honest sellers of cars and trucks out there today, many of us in auto sales have worked very hard to take back our reputation and earn the trust of our customers. As you begin your new or used car shopping adventure, we'd like to give you a few tips on what to look for:
Longevity Selling Asheville Used Cars
How long has that dealer in Asheville used cars been doing business in the area? It's easy to make a lot of claims when you first open your doors, but after you have interacted with the folks in your area for many years, word gets around-for better or for worse! A dealer that tries to unload low quality cars on local customers for inflated prices will find that family and neighbors go out of their way to let each other know about it.
Franklin Ford, Inc. has been selling both new and used vehicles to folks in the Franklin, Waynesville, and Asheville areas for more than fourteen years. We've built lots of local relationships on the foundation of our honesty and fair pricing, and we intend to continue doing so.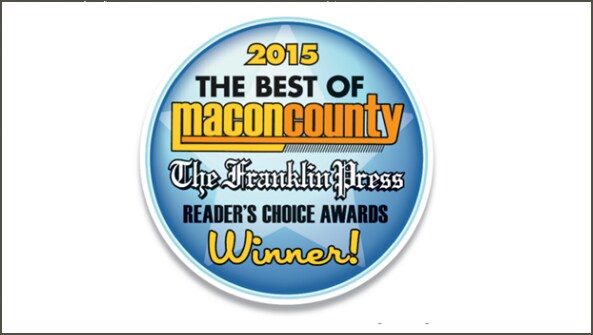 Local Recognition
The 2016 presidential election is taking up a lot of space in the news these days, but we were recently distracted by a different kind of election. The readers of the Franklin Press newspaper voted for our dealer as Macon County's top choice for both new cars and used cars. We're thrilled by the recognition, and we hope that lots of people who may not have heard of us before will give us a visit as they shop for Asheville used cars. These kinds of local awards carry a lot of weight, because they represent what the people in our area really think. Don't just go by what we say about ourselves-take it straight from the mouth of our local customers, who ranked us #1 for both used and new vehicles in our county.
Low Prices
There are plenty of resources, online and elsewhere, that car shoppers can use to find out what a fair price is on the vehicle they are looking for. The Kelly Blue Book, the Black Book, MSRP, and other reliable indicators tell even an inexperienced car shopper what they should expect to pay…and what offers they should probably pass up.
It would be very difficult for you to find a lower price than invoice cost on a new vehicle. That's the price that dealers pay one another when they purchase cars, and the price listed by the manufacturer when it sells a new car to the local dealer. At Franklin Ford, we are currently offering our customers invoice cost on all new Ford vehicles. We are very excited to pass this rare opportunity on to our valued local shoppers, and we hope that you will visit our showroom to find out just how deeply your favorite Ford models are being discounted.
We also pride ourselves on selling Asheville used cars at the best prices in the region-that's a big part of the reason Franklin Press readers voted for us as their top choice. Whether you are looking for a low-priced first car for a high school graduate or a powerful new Ford F-150, take your cue from Macon County's residents and visit us first!
Your Trustworthy Source for Asheville Used Cars
Our dealer is not owned by a company with its headquarters hundreds of miles away. It is a family-owned business, just like the restaurants and shops in the southern NC area that you prefer. We're not just a Ford dealership; we're also your neighbors, and we do our best to treat all of our customers as such. So forget the stereotypical, dishonest used car salesman and visit us to learn more about the way we do business-from special offers like our invoice cost pricing to the fair, friendly customer service that we offer every day of the year.