When shopping for a new or used Ford in Waynesville, NC, one of the options you will probably consider is trading in your old car. This is a great choice for many vehicle shoppers, but it carries a lot of complexity that can confuse and even frustrate the average person. The more you understand about the trade-in process and all the factors that affect it, the better you will be able to make a wise, financially profitable decision. Here is some backgroundon how trade-in valuesare determined and how you can make the best choice:
Why Pay for Repairs?
A major advantage in trading in your car for a new or used Ford in Waynesville, NC is bypassing the expensive and time-consuming repair process. If you try to sell your car yourself, you will probably not get much attention unless you fix the major problems before listing it. A dealer has access to better prices for repairs than the average car shopper, so the mechanical and cosmetic issues with your vehicle are not as important. If you are looking at a list of repairs totaling thousands of dollars, compare that to the convenience of trading your car to a dealer whom you trust to give you a fair price. It may be a difference that you can't afford to ignore.
What is the Black Book?
While it is still available in actual book form, the Black Book is a resource that is more often accessed online today. Car dealerships in Waynesville, NC consult the Black Book to find out what the standard value is for any given vehicle. This standard value is the result of a huge body of research-much more than the simple make, model, and year of the car in question. It even goes further than adjusting for the car's mileage and condition.
Researchers for the Black Book take into account real-life data, including the actual prices that similar vehicles have brought at auction in the recent past. Certain models may be in higher demand this year than last year for any number of reasons, and that raises the trade-in value for those models. The best way to anticipate what future buyers might be willing to pay for your used car is to look at what buyers today are paying for similar cars.As you shop for a Ford in Waynesville, NC, you will probably come across an online "Black Book calculator" that will give you an estimate on the trade-in value that you should expect.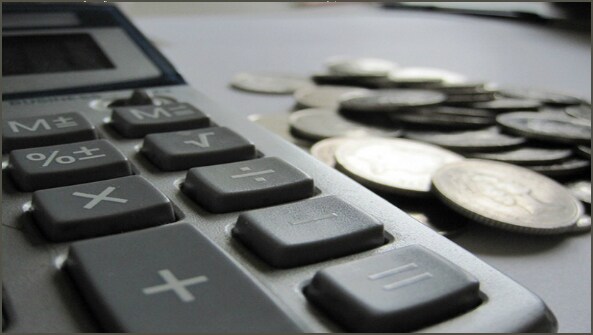 Convenience Counts
To be clear, usually the trade-in value that a Waynesville, NC Ford dealer offers you will not be quite as much as a private buyer would be willing to pay. But in this situation, dollars and cents are not the only form of money involved!
Finding a private buyer is not easy, even in today's age of digital communication. First-time used vehicle sellers are often unpleasantly surprised at just how much work it takes to find an online listing service, take good photos, decide on an asking price, handle inquiries over the phone, set up appointments to show the car, negotiate on price, and address the legal details concerning taxes and title transfer.



In contrast, trading in your car is as simple as taking it to the dealer and receiving a discount on your new purchase. The difference in price between a trade-in and a private sale probably won't outweigh all of the time, research, negotiation, repairs, and other effort that it would take to get the price you want on the public market.
Upgrading to a Ford in Waynesville, NC
When trading in your car for a new or used model, always start by choosing a dealer that you feel you can trust. If you begin with trust, you will feel confident that the dealer is offering you a fair trade-in price. And with the preceding tips in mind, you will also feel more prepared for the trade-in process and less nervous about whether or not you have made the right choice. We look forward to explaining more about the trade-in process in person at our Franklin showroom. Please stop in and see us!