On our lot near Sylva, NC, used cars and new models are sold side by side every day. We are confident in every vehicle's quality-if we weren't, we wouldn't be selling it to our neighbors. That being said, though, there are pros and cons to buying both new and used cars. We hope that this post will help you work through the issues as you decide whether your family's next vehicle should be a discounted, gently used pre-owned car or the newest innovation from Ford.
Price
Every car shopper is concerned about price-in fact, it's usually the overarching consideration that overshadows all others. But don't jump to the conclusion that buying a used car is the only option when cash is limited.If your financial situation is really tight, of course, you'll probably want to start by looking at the economy models among our Sylva, NC used cars. With our lifetime powertrain warranty on all pre-owned vehicles, there has never been a better opportunity for you to get peace of mind at the lowest price possible.
There are always a number of special offers available from Ford that make buying a new car a viable option for any customer. Another important option to keep in mind is a lease. Leasing a new car can be a more affordable choice than buying used, especially if your annual mileage is low.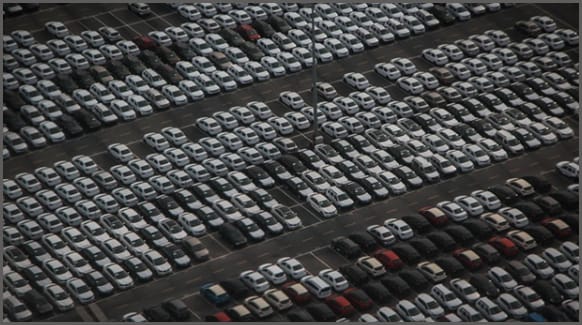 Quality Control
When you buy a new Ford model, you have a level of control over its quality that you simply wouldn't be able to achieve with a used purchase. Only one owner is going to have an effect on the car's transmission, brakes, interior, and wheels-you! By sticking to a maintenance schedule and treating your new vehicle well, you have the potential to extend its life many years beyond your final payment.
Of course, when buying a used car, it is not too difficult to find a vehicle with plenty of reliable years ahead of it. But always be sure to shop for such a car at a trustworthy dealership that offers you some concrete assurance of the car's quality. That assurance may come in the form of a complete history report on the vehicle or a warranty. At Franklin Ford, Inc., we offer a lifetime powertrain warranty on our pre-owned vehicles, a rare benefit that makes our lot truly the most reliable source in Sylva, NC for used cars.
New Features
Research in automotive technology is progressing at a very fast pace, and that means that each year's new models offer new safety, convenience, efficiency, and comfort features. It may be that the just-released version of the model you have your eye on features quite a few great options that you won't find on the same model built just a few years ago. Take the time to research what's new, and ask your sales representative to explain the key features that are new this year.
Your Needs
In the end, the main factor that drives your decision whether to buy used or new is your unique set of needs. Your family's size, the terrain between your home and workplace, the number and sizes of your pets, frequency of long highway trips, and any number of other individual features of your life should ultimately dictate which vehicle you settle on. Don't get so set on a brand new mid-sized sedan that you pass up a pre-owned minivan that is perfect for your growing family. On the other hand, it could be a mistake to buy a used station wagon to transport your mountain bikes when a new smaller SUV or crossover model offers more space and far superior fuel efficiency.
At Franklin Ford, Inc., it has always been our policy to help each customer leave the lot with the vehicle that best suits his or her needs, not the one that we are interested in moving off the lot. That's how you would expect a local, family-owned business to function, and we have been just that kind of business here in the Sylva, NC area for over fourteen years. Stop by our showroom today and let us help you pick your next car!