When your family car has broken down for good, the need for a replacement vehicle is urgent! But rushing to the closest used car lot and paying cash for something that has four wheels is probably not the best solution. In this predicament, it's difficult to take a long-term view rather than a short-term one, but if you can do just that, you're likely to save thousands of dollars and some serious headaches. As you consider the available car dealerships in Waynesville, NC, here are the top ten reasons to visit ours: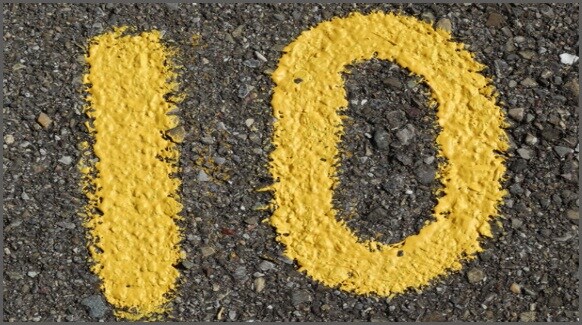 10. Fewer Repairs
Paying cash or taking out a quick loan to get the cheapest car you can find could have you facing expensive repairs within mere days of your purchase! Buying a high-mileage car with an unknown history and a suspiciously low price tag just pushes your expenses down the road a little, as major components are nearly certain to begin failing quickly.
9. No Surprises
Aside from mechanical repairs, there could be other surprises hiding in that cheap car that only manifest themselves once you've sealed the deal. Mold and mildew in hard-to-see spots; key radio functions that don't always work; a sunroof that becomes an overhead sprinkler system when it rains-these are all problems that you aren't likely to spot during a test drive. With a certified pre-owned vehicle sold by one of the established car dealerships in Waynesville, NC, you know it's been inspected and is free of these types of surprises.
8. No Credit Traps
If the phrase "no credit check" catches your eye, be sure to read the fine print! If a lender offers a loan without a credit check, he knows that he is taking a huge risk. He makes the risk worth it by charging over 100% in interest (meaning that in the end you'll pay at least twice what the car cost) and he minimizes his risk by specifying that he can withdraw money directly from your bank account when payments are due…with no permission needed from you.
7. Low Interest Rates
The interest rate on your loan is so important that it gets its own spot in our top ten list. Even if you know your credit score isn't great, any loan terms that you can get at one of the car dealerships in Waynesville, NC are bound to be more favorable than those of a loan obtained without any credit check.
6. Low Mileage
If you want your new car to last you a long time, mileage is probably the largest factor you need to consider. You'll find used cars with much lower mileage at a dealership than at a standard used car lot, meaning you shouldn't be going through this process again for a while. The final point in our top 10 list will show you why it's far preferable to buy even a higher-mileage car from our dealership than another lot.
5. Local Awards
Don't take our word for it when we claim to be honest and easy to work with. Trust your NC neighbors, who voted us their top choice in Macon County for both used and new cars in 2015.
4. New/Used Selection
Once you get a look at the financing choices available, as well as our specials and low lease terms, you may realize that you have more options than you realized. Ask one of our sales representatives if your budget can accommodate one of our great new Ford models.
3. Family-Owned Business
Visiting Franklin Ford, Inc. is a different kind of auto buying experience. Unlike many car dealerships in Waynesville, NC, we've been your neighbors here in Macon County for over 14 years. We're a family-owned, truly local business, not a corporate dealership run by a company hundreds of miles away.
2. Our People
Our sales representatives are, quite simply, great people. They're working at our dealership because they are interested in helping families in our area find the cars they need-not the cars that will earn them the biggest commission.
1. Lifetime Powertrain Warranty
When it's all said and done, you simply won't find a better deal than our lifetime powertrain warranty on all used cars. With this advantage, you can choose the car that fits your needs and your budget with the peace of mind that it's covered under warranty…for life. Call today to learn more about this incredible benefit for our customers.