The cars sold today at your Ford dealer near Waynesville, NC don't break down as often as vehicles of the past did. One obvious reason for that is the advance in research and technology in the automotive manufacturing industry-engine and body parts are now built stronger, more efficient, and better able to withstand the stresses of travel for a longer period of time before needing to be replaced or repaired. Another reason, though, is improvement in early warning systems. A new car from your Waynesville, NC Ford dealer has a computer system connected to all its vital components, and when one of those components begins to perform irregularly, a warning system alerts the driver about it. These early warnings have been instrumental in allowing drivers to avoid many thousands of highway breakdowns by having parts repaired before they fail.

Despite these advances, however, vehicles do occasionally break down-and usually at the most inconvenient time possible! There are some easy steps you can take to prepare yourself and your vehicle for those breakdowns, setting yourself up to get off the highway safely, in and out of the service center, and back on the road as soon as possible. Here are a few of those steps, from your Ford dealer near Waynesville, NC.
Check Your Emergency Equipment (and Lifeline)
The shoulder of a remote country road is not the place to educate yourself on the tire-changing process. In the safety and comfort of your own driveway, familiarize yourself with the jack and spare tire on your vehicle so that you already know exactly where they are and how to operate them if you have to change your tire in a pinch. If you already know that you will not be comfortable doing that under any circumstances, be sure that you have easy access to a roadside assistance phone number. In some flat tire situations, it is not safe for anyone to change the tire himself or herself, and in those cases, you'll need that phone number handy anyway. Most auto insurance providers offer a free or discounted roadside assistance service that you can sign up for.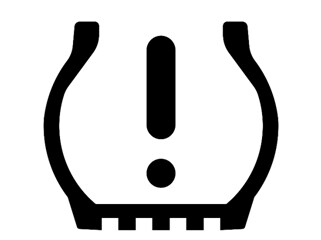 Don't Ignore Warning Signals
We mentioned earlier that the cars sold at your Ford dealer near Waynesville, NC feature early warning signals about parts that are becoming unreliable. The most infamous of these, of course, is the "check engine" light! You may hate to see that light come on, but it gives you the opportunity to get a problem fixed on your schedule rather than breaking down completely when you need to be somewhere. Don't ignore the check engine light, low tire pressure indicators, or oil change notifications; if you address those issues as soon as your car tells you about them, you will extend the life of your vehicle and keep yourself and your family much safer.
Trust Your Service Center
At our Ford dealer near Waynesville, NC, we are proud to offer top-tier maintenance and repairs on vehicles of all types. For over 15 years, our neighbors have trusted us to not only sell them great new and used cars, but also to provide and install high-quality replacement parts. This is important because many vehicle breakdowns are the result of substandard workmanship during the repair process. When you take your car to a shop that you're completely unfamiliar with, you really don't know who's going to be doing the job, how capable they are, or how honest they will be with you. Having a partner in your corner with a 15-year reputation of integrity and the highest standards of customer service goes a long way toward putting your mind at ease, especially when you need a major task like a transmission replacement or engine repair performed.
Bring your vehicle in to your Ford dealer near Waynesville, NC, and we'll be happy to give you the friendly, expert service that your neighbors have received from us for over 15 years. And if you decide that it's time to upgrade to a new Ford or a high-quality used model, our customer-focused sales representatives are ready to show you a few great options and take you out for a test drive. Email or call us today, or stop by our Franklin showroom.