Here at Franklin Ford, we aim to be the top destination for both new and used models in Asheville, Franklin, and Sylva, NC. We've been honored by recognition in local papers and by the great response of so many of our local customers, and we look forward to continuing to serve this incredible community in 2017. In this first blogpost of the new year, we wanted to give you updates on two very exciting developments that give you more reason than ever before to stop by our Macon County showroom and see what's new.
SelectShift® Transmission
While there are still some diehard manual transmission enthusiasts out there, automatic transmission has advanced in technology to the point that it has almost completely replaced manual. Many drivers today wouldn't know what to do with a clutch pedal, and young learners can be very thankful that they have so much less to focus on when learning to drive safely. But there are still a few advantages that manual transmission offered over automatic transmission, especially for experienced drivers who know how to use the gears to their full potential. What if there was a way to combine the best of both worlds?
That's what Ford has done with SelectShift® transmission, a special feature available on a number of the new models at your Sylva, NC Ford dealer. You can think of the feature as a cross between automatic and manual; it allows the driver to shift into different gears as desired, but without the use of a clutch. SelectShift® also has a range of protective measures that prevent an inexperienced driver from shifting into gears that would damage the transmission in certain situations. For instance, shifting down at high speed could force the engine to run at a high RPM, so SelectShift® doesn't allow the gear change to happen.
Normally, a car with SelectShift® operates like an automatic transmission. All the driver has to do to take control of the gears is begin shifting manually with a convenient set of buttons. When the system determines that the driver is no longer shifting manually, the automatic transmission takes over again. Here at your Sylva, NC Ford dealer, we are very excited about offering this great feature to a new generation of drivers!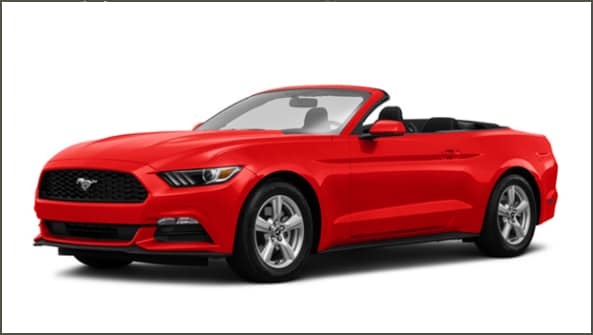 2020: The New Ford Bronco
While SelectShift® is available on Ford models now, you'll have to wait a few years to get behind the wheel of the new Ford Bronco. Rumors have been flying around the automotive world about when Ford would bring this new SUV back, and now we know that it will be sometime in 2020, shortly after the release of the new Ford Ranger, another model that is coming back after a hiatus in production.
Ford last built the Bronco in 1996, and the redesign now-over 20 years later-is a response to the public's desire for an SUV that is at home both on the highway and off the beaten path. Drivers loved the rugged power of the original Ford Bronco, and that will be back with the model released in 2020. Along with that power, though, will come the benefits of the extensive development in fuel efficiency, safety, and other features that have taken place at Ford in the past 20 years.
Other Reasons to Visit Our Sylva, NC Ford Showroom
Apart from the new SelectShift® transmission system and the upcoming Ford Bronco release, there are plenty of reasons for Sylva, NC Ford lovers to visit our showroom in Franklin. The 2017 Ford Mustang, the always-popular F-150, and all shapes and sizes in between are represented in our current inventory, ready for you to test drive and decide which one is just the right fit for your needs. And if you are looking for a pre-owned vehicle, you can't do better than to meet with one of our great sales representatives. Their friendly service and honest talk have earned us a great reputation here in the Franklin area, and we hope that you will be the next of our neighbors to become a satisfied, repeat customer of ours.
Take a look at the new and used inventory on our newly redesigned website, and we look forward to meeting you in person at our Macon County showroom!