This month, Franklin Ford celebrates its fourteenth anniversary. We have had such a great time becoming members of this friendly, scenic, and beautiful community, and we think that fourteen years of success is a great reason to celebrate. We're putting on a very special December event at our Franklin showroom, where we have sold both new and used cars toWaynesville, NC customers for those fourteen years, as a way to thank those great customers and offer them exciting discounts on the year's most talked-about new Ford models. Read on to find out about this great end-of-the-year anniversary event as well as the other exciting things that have happened this past year at Franklin Ford. 
Last Year at Franklin Ford
2016 has been an exciting year here at our Franklin and Waynesville, NC used car dealership. We've made some dramatic improvements to our website, making it easier for our customers to shop online and get an idea of what's in store before they visit us in person. We also got a nice shout-out from the audience of the Franklin Press newspaper, when they voted us their 2015 top destination for cars (both new and used) in Macon County. We've tried to maintain that great reputation in 2016, continuing to treat all visitors to the lot like family and doing our very best to help them choose the vehicles that are best for them.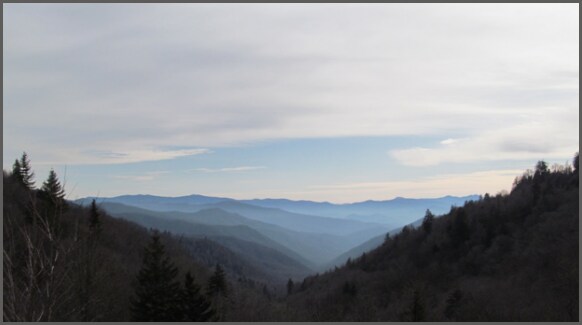 14th Anniversary Celebration
For our 14th anniversary, we have a special gift for our past customers-a commemorative set of wine glasses, free for each customer that schedules a visit to our showroom during the end-of-year event period. The celebration extends from December 13 through the 17th, a perfect way to kick off the Christmas season without getting caught up in the shopping mall traffic. We have another gift in store for those invited to our 14th anniversary event: special discounts on new Ford models that the general public won't have access to. It's our way of thanking those who have made our first 14 years in North Carolina so great, offering them a unique opportunity to put a beautiful new Ford in the driveway for Christmas at a price that won't come around again for a long time.
If you have had your eye on a specific Ford model, you won't want to miss this anniversary event. All new Fords are on sale, so you can be sure that the Expedition, Focus, or other model you have in mind will be included. If you are just starting the process of looking for a new vehicle for your family, drop in during the event and talk with our knowledgeable, friendly sales staff. They are laser-focused on meeting each customer's needs as precisely as possible, not selling him the vehicle that they want to move off the lot.
Selling Used Cars in Waynesville, NC: It's About People
We believe that the people that work here are really the secret to our success in selling new and used cars in Waynesville, NC for the past fourteen years. When people visit our showroom, they receive the kind of welcome and immediate warmth that is so common in this part of the country, along with a level of honesty and customer-minded service that is sadly becoming less common at car dealerships around the nation. Once our customers experience these qualities, they tend to come back to see us when they need a new vehicle. It's also the main reason that we frequently see people from Georgia, Asheville, NC, and other areas in the region: good old-fashioned word of mouth spreads our reputation among friends and family, and we love meeting people who were referred to us by satisfied customers.
Your Source for New and Used Cars in Waynesville, NC
If you are one of our previous customers and you received an invitation to our special 14th anniversary event, we hope to see you there! If we haven't had the pleasure of meeting you yet, we hope that you will stop by our showroom, test drive one of our new Ford models, and take a look at the great pre-owned vehicles in our current inventory. We hope that you and your family enjoy a wonderful holiday season and a happy new year!