Of all the factors that visitors to car dealerships in Waynesville, NC have to deal with, credit can be one of the most frustrating. Probably the biggest issue, from the perspective of the car shopper, is the secrecy that surrounds each person's credit score. Unless you pay a subscription fee of some kind, you can't just pull up your credit score whenever you are curious about it, and it is often very difficult to put your finger on exactly what events, expenses, or even fraudulent activities may have led to a less-than-desirable credit score.
Credit is an important consideration at Ford outlets and other dealerships, but it would be a mistake to assume that bad credit or no credit at all would disqualify you from being able to purchase a new or used car. At Franklin Ford, we offer 100% guaranteed approval, which means that we are committed to finding a way to finance your vehicle purchase no matter what lies in your credit history. And to help you understand what might be going on with your credit, here are a few important things you'll want to know: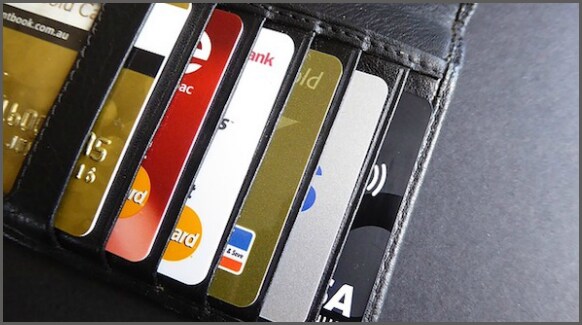 Car Dealerships in Waynesville, NC Have Many Options
Financial services, like loans for buying a new or used vehicle, are very complicated and hard for anyone outside the banking industry to understand thoroughly. You don't need to know the difference between a prime and a sub-prime loan, or whether those are different from a "bad credit car loan." Great Ford outlets have finance centers that handle all of those details for you; all you need to do is answer some questions about your income, finances, and credit history. Our professionals take care of the rest, working with great lenders that understand the ins and outs of the different types of loans available and how to determine which one may be best for your unique situation.
No Credit Doesn't Mean No Chance
For decades, young people entering college have heard their parents tell them that they need to start "building credit." A common way to do that is to get a credit card and start building a good reputation by spending responsibly and paying off the balance every month. But what if you didn't want to risk falling into bad credit card habits or you never got around to getting approved for a credit card? Are you out of luck when you walk into one of the car dealerships in Waynesville, NC and ask about financing?
Lenders today understand these types of situations perfectly. With the help of the friendly agents in our Ford outlets finance center, you will find that our financing partners are ready to give you a boost as you launch a good credit reputation and put yourself in a new or used vehicle at the same time.
Ford Outlets Can Work with Unusual Circumstances
There are quite a few unusual situations that can arise when it comes to auto loans. Sometimes, for instance, an accident can total a car and force the owner to buy a new one when he is still paying on the loan for the totaled car. Once again, our agents have the experience to analyze this kind of situation, determine the best way to refinance or adjust the existing loan, and incorporate the new loan in such a way that you, the buyer, can easily handle the resulting payments.
Leasing may also be an option for visitors to car dealerships in Waynesville, NC who have unusual credit issues. There are some interesting benefits to leasing that many car shoppers don't fully understand, and it could be quite enlightening to talk to one of our financing experts about whether that option is right for you and your family.
It Doesn't Hurt to Ask!
The worst decision would be to simply avoid asking whether there is a financing solution that would accommodate your credit situation. Instead of assuming the worst, we enthusiastically invite you to come to our Franklin Ford showroom, meet with our financing department, and start thinking about how a new Ford or one of our great pre-owned models would look in your driveway. We hope to see you soon!