For many people, the Internet has changed the way we do almost everything-pay bills, look for a job or college, conduct research, find the news, and, of course, shop for used cars in Clayton, GA and the surrounding area. The auto sales industry is quickly evolving to accommodate the new tools at the disposal of buyers and the increased ability of the used car shopper to compare prices across a large geographical region without ever leaving the house. Here are a few of those tools and, more importantly, how they can help you get the best deal on that new-to-you car.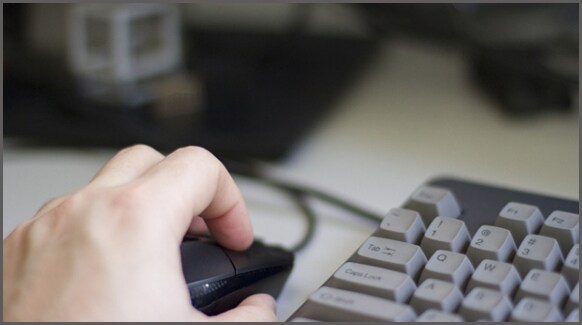 Safety Ratings and Customer Reviews
What does everyone else think about the Clayton, GA used cars you're looking at? It's very easy to find professional reviews, customer reviews, and technical data like crash test ratings on any given make and model. Each of these tools carries a slightly different value for the car shopper. "Real-life" customer reviews show you what families just like yours think of the car after living with it for a few years. Certain comfort features might not come to your attention during your test drive, but customer reviews can point them out to you. Do the leather seats wear out quickly? Is the radio hard to use while driving? Is it difficult to stow the rear seats while holding a baby in one arm? These are a few of the practical questions that you'll get answers to from customer reviews.
Professional reviews go into great detail on factors under the hood and also compare the model you're looking at with its other incarnations. It may be that the 2011 minivan you are considering had serious transmission issues that were corrected for the 2012 model, for instance. Professional reviewers also know exactly what to look for on a car from bumper to bumper, and often express their thoughts more concisely and clearly than ordinary customers do in their reviews.
Crash test safety ratings are obviously important! These tests are conducted under highly regulated conditions, and they provide a great guide as you seek to find out how well the vehicle will protect your family in the worst-case scenario. These test results may be mentioned briefly in professional reviews, but you can find much more detailed results on the manufacturers' official websites.
Comparing Clayton, GA Used Cars Online
A huge advantage for the modern car shopper is the ability to compare prices for Clayton, GA used cars with those in other cities across the region. You may be willing to drive 50 miles to buy the right car if you know exactly where it is and how much it costs, but you're probably not willing to drive 50 miles to visit car lots and look for that car. With the Internet, you can visit dealers across the region, see what used cars are available, and compare prices. With a couple of free hours and a good Internet connection, you can conduct a thorough search of the used cars in Clayton, GA and the surrounding area, pinpointing the vehicles that you are most interested in and perhaps even settling on one as your most likely choice before you ever leave the house.
Of course, it is important to remember that no matter how many photos, details, reviews, and other information you can find on any given vehicle, there is no substitute for driving it yourself. A hidden danger for used car shoppers is deciding on a purchase purely based on its online listing, then later discovering that their car has certain features that they couldn't have known about without a test drive. If you have an unusual height or body type, for instance, it is essential for you to try out the driver's seat yourself and make sure that it adjusts for your comfort. And you won't be able to really know how easy it is to get the baby's carseat (and stroller!) in and out of the car unless you do it yourself.
We hope that you will enjoy browsing our website, discovering the great used cars available for our Clayton, GA customers, and ultimately paying us a visit in person. We can't wait to meet you!