You may be a great driver, but are you a good test driver? Driving a car that you've never driven before creates its own challenges, but in addition to those, during your test drive you also want to analyze quite a few features of the vehicle. Folks shopping for used cars in Waynesville, NC often realize on the trip back home that they forgot to take note of several important features during the test drive. In the worst case scenario, they sign a contract and then notice something that they wish they had checked on during the test drive. Here are some tips to help you become a more astute test driver:
Analyze Comfort
In one sense, the comfort of the car is one of the first things you will notice during your test drive. Be sure that you can adjust the driver's seat to a position that matches your body type and height. But don't forget to try out the passenger and back seats, too! If you have a family, your spouse and kids will spend a lot of time in those seats, so you want to make sure they are comfortable as well as the driver's seat.
During your drive, take note of the quality of the car's suspension. Some used cars in Waynesville, NC may have shocks that have seen better days, and it can be easier than you think to overlook them during a test drive. On a long trip, though, they will take a toll on your comfort.Visibility is another key factor to test. The combination of the car's window sizes/shapes and your personal height could create dangerous blind spots while driving. Find out how easy it is to merge in both directions, and also try backing up and even parallel parking if you have to do that on a routine basis.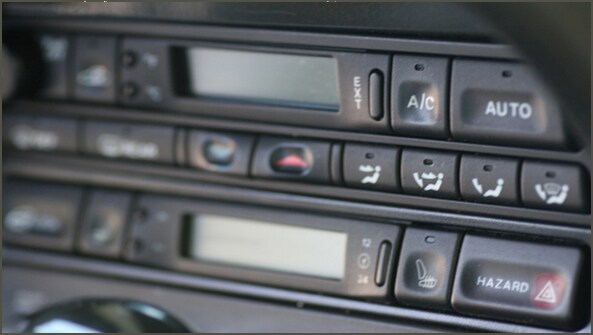 Analyze the Transmission
If you are ready to feel and listen to the transmission, your test drive can tell you a lot about the used cars in Waynesville, NC that you are considering. Key moments to pay attention to shifting (particularly with an automatic transmission) include:
While accelerating onto the freeway
While climbing a hill
While braking, especially rapidly as when exiting the freeway
After a stop at a traffic light
The transmission at all of these key moments should be smooth and quiet. If possible, it is a good idea to try to include a hill of some size and a short trip on the freeway in your test drive so that you can see how the transmission performs under a variety of conditions.
Analyze Everything
There are important but commonly overlooked features of used cars in Waynesville, NC that you should be sure to check before, during, or after your test drive.
If you have-or are planning to have-young children, take your car seat(s) along on your test drive! You should know how easy or difficult it is to safely install your car seat in the vehicle. Don't feel bad about taking up the sales representative's time installing multiple car seats; that's real life for your family and you need to know how well the vehicle fits your needs.
Open the trunk to see how much space it offers. If you have a skiing, snowboarding, or bicycling hobby, find out whether the seats fold down to accommodate oversized cargo.
Try out as many of the car's accessories as possible. Even if it's winter, turn on the A/C for at least a moment to make sure it works. Move all the windows up and down. Listen to your favorite radio station for a few minutes. Adjust the rear view mirrors. Try out the windshield wipers even if it's not raining. For the sake of safety and to avoid trying to do too much while driving, you may want to check the accessories while you're parked.
Start with the Best Used Cars in Waynesville, NC
You'll feel more comfortable before you even begin your test drive if you have visited a trustworthy dealer of used cars in Waynesville, NC. You should feel like your test drive is a confirmation that a vehicle that looks great "on paper" is a good fit for your unique family.