It's the beginning of a new year, and that means that there are some exciting things happening at Franklin Ford Outlets. That's right-the lineup of 2018 Ford models has arrived, and we couldn't be more excited to introduce them to you! From the perennial favorite F-150 to groundbreaking hybrids and other fuel-efficient models, there's a new Ford to catch the eye of every shopper. And now, we invite you to take a look at what's new…and to visit us, your Ford dealer in Franklin, NC, to take one of these models for a test drive.
2018 EcoSport
We begin with the new 2018 Ford EcoSport, a fun addition for your Ford dealer in Franklin, NC. This incredibly efficient vehicle is the perfect choice for weekend adventurers or folks who log hundreds of miles traveling for business. The exciting Auto Start-Stop Technology incorporated into the EcoSport helps you conserve even more fuel by seamlessly turning the engine off during traffic stops and back on again when you're ready to move. Of course, there are all the advanced safety features that you've come to expect from Ford, including airbags surrounding the driver and passengers, crash sensors, and a rear view camera. For those who want more, the optional SYNC 3 system puts your smartphone apps, favorite music, travel information, and more within voice-activated reach.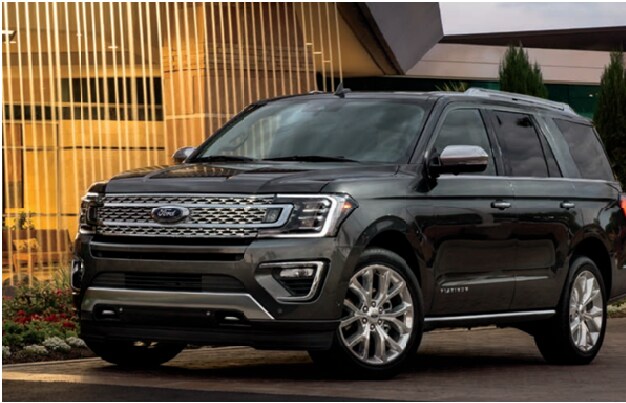 2018 Escape, Explorer, and Expedition
The newest members of the Ford SUV family are certain to catch your eye as you visit new car dealers in Franklin, NC. The Explorer, in particular, has a fantastic new look for 2018, and all three models take their most popular features to the next level. If you love our SUVs for their spacious cargo areas, roomy passenger seats, and comfort, you'll want to test drive one of these new arrivals right away. You'll find the Ford SelectShift® feature and EcoBoost® technology giving engine efficiency a boost for better MPG and fewer trips to the pump, and optional safety features from park assist to the Lane-Keeping System allow you and your beginning drivers alike to feel more confident on the road.
2018 F-150
No list of the best vehicles at your Ford dealer in Franklin, NC would be complete without including the 2018 Ford F-150. The newest version of America's favorite full-size pickup sports a great new look, but the styling and lamp design are just the beginning. An upgraded engine and revolutionary driver-assist technologies make this the best F-150 yet. Whatever you're towing or carrying, wherever you need to go, and whoever is going with you, you'll be ready to do it all in style with this incredibly tough and comfortable truck.
2018 Mustangs
Of course, as soon as you drive on the lot at your Ford dealer in Franklin, NC, the brand new Mustangs are bound to capture your attention. These legendary cars come in five designs, each with its own character and strengths. When you test drive them, you'll instantly be impressed with the increased horsepower and torque, supported by EcoBoost® technology and 6-speed or 10-speed SelectShift® automatic transmission. And now we're proud to offer more personalization options than ever before, so that your 2018 Mustang can reflect your personality with dramatic precision.
Also On the Lot
In addition to the 2018 new Ford model lineup, your Ford dealer in Franklin, NC also features an amazing used car dealership. Franklin, NC customers who visit us find not only a huge variety of highly functioning pre-owned models to choose from, but also expert, customer-focused sales representatives that have one primary goal: to put each customer in the vehicle that best matches their needs and budget. Whatever you have in mind, you can trust our sales reps, who have repeatedly been voted "Best of Macon County," to put your needs first-not the amount of their own sales commission! We treat our customers like family, and have for the past 15+ years. The trust we've built up over that time with our neighbors in Franklin, Asheville, and beyond is something we take seriously, and we would love for you to become our next lifetime customer.
Visit your Ford dealer in Franklin, NC today to test drive one of the new 2018 models or see what pre-owned cars have arrived on the lot. We look forward to seeing you!