Do you enjoy shopping around Franklin, Asheville, and Sylva, NC for used cars? Some people do, but most of us would have to admit that it's not one of our favorite activities. It's a relatively infrequent activity-or at least we hope it is!-and it's difficult to get really good at something when you only do it once every few years. If you're dreading the whole process of shopping online, visiting the used car dealership near Sylva, NC, and test driving several options, take a look at our thoughts below. We hope they will make you feel more confident and ready to shop for Sylva, NC used cars like a pro!

Start Online
Today, a smart shopper for a used car begins online. Your Ford dealer in Sylva, NC, like most other dealers, has a website with a large catalog of current pre-owned inventory. Each vehicle has a detailed listing, providing you with its mileage, estimated MPG, features and options, and plenty of photos to look at. If you check out this information carefully, you can find everything you need just short of getting in the car itself and taking it for a test drive. Once you've narrowed your choices down, you can also look further afield online to find out how customers and industry experts have reviewed those models and years. By the time you leave the house to test drive Sylva, NC used cars, you can have a more or less definite idea of what you want. It just takes some time at the computer, but it's much more convenient than the way used car shopping used to be!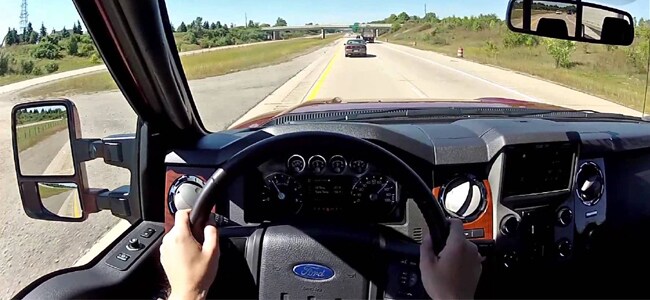 Find a Great Dealer in Sylva, NC
Used cars often make shoppers nervous, particularly those who know that they personally don't have the experience to look under the hood and analyze a car's condition themselves. That's why you need to find a dealer that you know you can trust to give you an accurate assessment of the car you're looking at. The pre-owned certified system that we use at Franklin Ford is intended to give our shoppers a great deal of assurance that the vehicles they're considering have been thoroughly inspected by our expert technicians and have passed the test. In addition, for nearly 15 years our sales reps have built up a reputation of trust with our neighbors here in western North Carolina. Folks who visit our showroom in Franklin know that the representative that helps them has the goal of putting them in the perfect vehicle for their family, not making the largest commission possible!
Don't Be Distracted on Your Test Drive
There are a lot of things that you should pay attention to during your test drive in order to accurately assess its suitability for your specific set of needs. Unfortunately, in the excitement of driving Sylva, NC used cars, that is hard to focus on! Take some time before you put the vehicle into drive to try out the accessories. Adjust the mirrors, seat position, and other settings, and take note of where and how large your "blind spots" are. If you have small children, it's a very good idea to go through the steps of installing and removing their car seats/booster seats to make sure you can do so easily. If you have special cargo needs, like regularly transporting bikes, kayaks, strollers, or other large items, don't forget to check the vehicle and make sure it's large enough to accommodate them and has the necessary hardware for roof transport.
Check Your Credit
When you arrive at used or new car dealers near Sylva, NC, it's a good idea to already have a fairly accurate knowledge of what shape your credit is in. You can easily check your credit score online, and that will let you know what kind of interest rate you can expect on a loan. With that information, you'll be ready to use our online payment calculator to find out how much you can responsibly pay for one of the Sylva, NC used cars you're considering.
We hope to see you soon! Our friendly and honest sales reps are ready to help you make the best possible choice from the many great Sylva, NC used cars available.