For most people, searching for a new car is not a particularly enjoyable experience. You know that your decision is one that you're going to be living with for-hopefully-many years to come, and you want to spend that time in a vehicle that is comfortable, reliable, and large enough for your needs. On the other hand, there is always the question of cost. Apart from the houses we live in, our cars are usually the most expensive item that we buy, and sometimes the need for a new vehicle does not coincide with a savings account large enough to allow us flexibility!
In this post, we are hoping to provide you with some tips that will help you settle on the best car in your price range, neither getting stuck with monthly payments that are too high for you to handle nor spending the bare minimum and having your car cost you thousands in repairs down the road.
Asheville Used Cars: Cash or Finance?
For many people, the first question when the need for a new car arises is, "how much cash do I have on hand?" Paying cash for a used car comes with some great benefits: you won't have to pay interest on a loan and you won't have to keep up with monthly payments. Keep in mind, though, that the Asheville used cars within your price range will generally require more ongoing maintenance than a less-used yet more expensive car bought from a dealer. If you are experienced and skilled enough to conduct most car repairs on your own, that may be a good investment. However, if you know you will be paying a mechanic to make those repairs, the costs could really add up over the coming years.
When you take advantage of financing to buy a car that is out of your immediate budget, you do need to think about incorporating payments into your monthly budget-more details on that later. But you will also get access to vehicles with far fewer miles, better features, and a near future with fewer mechanical breakdowns, especially if you follow good maintenance practices. In three to six years, you will have paid your car off, and then you will have a reliable vehicle, no monthly payments, and quite a while before you need to go through the process of shopping for Asheville used cars again.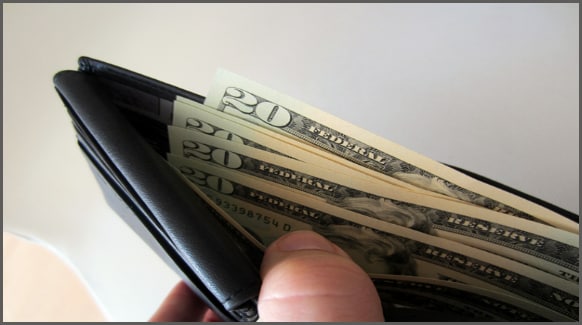 How Much Can I Afford?
Monthly car payments can be a minor adjustment to your budget or a major hassle for you to struggle with every thirty days, depending on how you approach them. It's a mistake to simply estimate whether or not you can handle the payments without taking a close look at your budget. In fact, when you know that you are going to be considering financing, analyzing your budget is the first thing you should do, before you even start looking up Asheville used cars and their prices. Come up with a workable monthly car payment, and work from that number. Calculate three or five years of payments at that monthly amount, add the amount of the down payment you plan to pay when you buy the car, and factor in a reasonable interest rate based on your credit score. Now you're ready to look at the Asheville used cars that are available and compare them with that number. This will help you avoid wasting time by looking at vehicles that are far outside your price range, and it will give your sales rep a head start in knowing what cars to show you.
Ask About Financing for Asheville Used Cars
At a good used car dealership, the sales rep you work with will be able to help you understand and take full advantage of the different financing options that are available to you. That's certainly the case at Franklin Ford, where our people understand the factors that are at play as you consider your purchase. Plenty of your neighbors in North Carolina and northern Georgia have come to us for help and driven away in a great used car, and we'd love to add you to that list! Come by our showroom in Franklin and let us show you around.