Perhaps you are a recent college graduate and the subcompact car that your parents let you take to school has finally outlived its usefulness. Or maybe your quickly growing family has made it necessary for you to do something you've never done before: shop for a new vehicle. Whatever your circumstances, making the rounds to the car dealerships in Waynesville, NC can be unpleasant if you feel unprepared for the experience. Allow us to provide you with a few tips for your first car shopping adventure: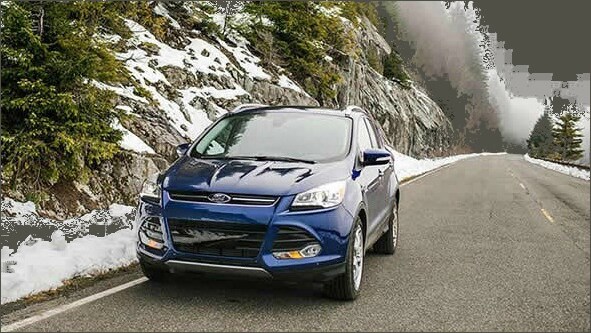 Establish Your Budget.




Before you even walk out your front door to begin looking at

used cars in Waynesville, NC

, you should take a close look at your budget and decide what monthly payment amount is reasonable for your family. When you're standing at the dealership, looking at a beautiful vehicle that fits your needs perfectly, it's easy to agree to a monthly payment that is actually beyond your means. Avoid that pitfall by fitting a car payment into your budget while sitting in the quiet of your own home, looking at the numbers in front of you. You may want to come up with two numbers: one that would be comfortable for your budget and one that is your absolute upper limit. Don't allow yourself to agree to a purchase that puts your monthly payment above that limit!

Establish Your Needs.




This is another step that you need to take before you head out to the car dealerships in Waynesville, NC. Are you catching on to the fact that preparation is the most important part of choosing a new car?




Write down the practical considerations for your new vehicle. If you already have two children and plan to have more, for instance, a small sedan will not be a good fit! If you commute to work 35 miles one way every weekday, you will need to make fuel efficiency a priority. Some car dealerships in Waynesville, NC may try to steer you toward a vehicle that has plenty of great features, but simply won't serve your family as well as a less expensive model. Having your priorities written down ahead of time will help you avoid getting distracted by features that you don't need.




Do Your Research




The Internet has made it possible for first-time car shoppers to become very knowledgeable about their options in a short amount of time. Safety reports, expert reviews, and endless customer reviews on every available model are available in seconds. You can learn a lot about the model you have in mind from the manufacturer's commercials and website, but real-life experiences described by owners have a different kind of value.




Consider a Warranty




When looking at used cars in Waynesville, NC, nobody likes to think about the possibility that their new purchase will need to be repaired within a few years. But the truth is that no one knows what will happen on the highways, and it's responsible to invest in a warranty so that you know you are covered. Spend some time reading the fine print and comparing warranties-it's worth the effort to make sure you get the right coverage!




Choose a Dealer You Can Trust
As you shop for new and used cars in Waynesville, NC, your top priority should be finding a dealership that places your needs first. If a sales representative is more concerned with scoring a high commission than putting your family in a safe, affordable, long-lasting vehicle, you are highly unlikely to get the results that you really need.
Franklin Ford
, a family-owned local company, is proud to have sold new and used cars in the Waynesville, NC area for more than fourteen years. In that time, we have treated our customers with the respect and kindness that characterize so many other family businesses in this beautiful region of the country. When you come to us for help choosing your family's new car, we don't respond with tricks or tactics-we do our best to help you with all the steps we've just listed above. We promise to give you our best advice on choosing the car that will make your family happy for many years to come, whether that's one of our brand new Ford models or a high quality used vehicle with plenty of miles left to travel.