People looking to buy or sell Asheville, NC used cars constantly refer to the Kelley Blue Book in answering questions about a vehicle's value, negotiating a higher or lower price, and generally trying to support their own position about what the final agreed-upon payment should be. Unfortunately most people, unfamiliar with the true purpose and background of this resource, look to it as almost an absolute source of truth. Here's what the Kelley Blue Book actually is, where those numbers actually come from, and how you should think about it when you're shopping Asheville, NC used cars.

A Starting Point
If you read up on the Kelley Blue Book, you'll see the phrase "starting point" used a lot. That's a great way to think about the dollar amount that you see listed next to the car you're looking at buying or selling. There are many, many other factors with the potential to change what you should consider a fair price, and some of those factors are unique to the situation. A private buyer, for instance, may have an emotional attachment to the Honda model he had as a college student, which could prompt him to pay more for the similar car you're selling. A Ford dealer in Asheville, NC might have specific reasons to pay more for certain models than others, based on demand among their customers. Seeing the Blue Book value as a starting point will help you understand that the optimum price for the buyer and the seller will not necessarily be the printed number.
Estimating Value
Obviously, the mechanical and structural condition of Asheville, NC used cars plays into their Kelley Blue Book values to a large extent. But more important are the many thousands of car sales that take place across the United States every day. When cars are bought and sold by private individuals, auctions, or your local used car dealership near Asheville, NC, that data is gathered by the staff of the Kelley Blue Book and used to update the listed values for those makes and models. Because location affects the popularity (and therefore the fair price) of certain vehicles, auto sales closer to your location will have a greater impact on your car's estimated value.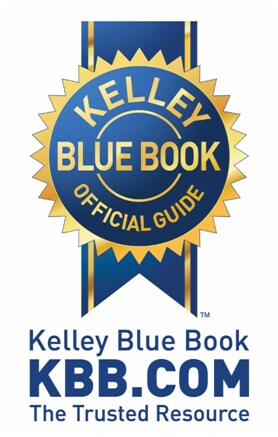 You'll notice that there are different values listed for the same vehicle, based on the type of transaction. The trade-in value, for instance, is typically much lower than the private party value. That's because new car dealers in Asheville, NC have a lot of expenses facing them when they clean a used car, inspect it, investigate its history, and repair/replace worn components. Be sure you are making the best comparison with your vehicle and transaction type to get the best "starting point" for price negotiations.
Hidden Costs for Selling Asheville, NC Used Cars
Your initial response when comparing the private party and trade-in values might be to opt to sell your car yourself. But it's important to be aware of the many hidden costs associated with that process. Taking photos, listing your vehicle online and in local classified publications, and updating those listings take a lot of time-a commodity that most of us are already short on! You also have to be ready to sort through responses from professional scammers and individuals who aren't serious about making a deal but will consume a lot more of your time with silly questions and very low counteroffers.
Trading in vehicles for Asheville, NC used cars is a quick way to get a fair price without requiring you to spend any more time, money, or effort finding a buyer. Keep an eye out for special trade-in offers that can result in an even better deal for you, and as always, choose a dealer that you feel you can trust to treat you fairly as you upgrade to a better vehicle with their help.
Franklin Ford is your source for Asheville, NC used cars and new Ford models. We place a priority on treating our customers right, whether that means directing them toward the used car that will best meet their family's transportation needs or negotiating a fair trade-in price that benefits both parties. Visit our showroom in Franklin today to check out the best Asheville, NC used cars and prices available.