Right at the beginning of your search through the many
used cars in Waynesville, NC
and the surrounding areas, you should give some careful attention to style. Not style in the sense of looking great and turning heads as you drive down the road, although that's a lot of fun! We're talking about body style. Considering the size of your family and your lifestyle, what body style is the perfect one for you? As you start looking at the different car dealerships in the Waynesville, NC area, you may have already made some assumptions about whether you are going to buy an SUV, a minivan, a sedan, or a pickup. But keep your mind open! It very well may be that there's a vehicle in a different body style that fits all of your needs perfectly. Here are some tips for deciding on what body style is right for your next vehicle:


Interior Space

Clearly, the factor that separates the various available body styles more than any other is interior space. If you have more than two children (or frequently transport more than three passengers at once) or have sizable sporting equipment to transport, there is probably no sedan that's going to meet your needs. SUVs and minivans can comfortably accommodate larger families and bulky cargo, and over the past few years, manufacturers have given attention to expanding the interior space of these body styles more than ever before.
While SUVs have the reputation of being "cool" and trendy, don't ignore the minivans that you see as you shop for used cars in Waynesville, NC. A minivan with easily folding seats and a spacious interior can instantly turn into a surprisingly useful cargo transport vehicle: as large as or larger than the bed of a pickup truck, and fully enclosed to protect cargo from weather. Today's minivan models are becoming more attractive to cyclists, campers, kayakers, and other outdoor enthusiasts with lots of gear to transport. They're not just for soccer moms!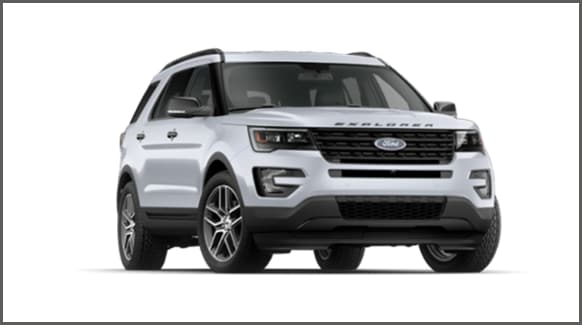 Fuel Economy
Fuel economy continues to be one of the major advantages of sedans over larger body styles. If paying as little as possible for gasoline is a priority for you, you will probably be focused on the smaller used cars in Waynesville, NC. Due to a less-than-robust economy and widespread attention on conservation, manufacturers have dramatically improved the fuel efficiency of SUVs and other larger vehicles; at the same time, parallel improvements to already-efficient smaller models have made them extremely attractive to drivers looking to make fewer visits to the pump.
Specific Needs
When you begin visiting car dealerships in the Waynesville, NC area, you may have one or two very specific needs at the top or your priority list. If you own a farm, for instance, and need a vehicle that you can use to carry equipment off-road now and then, a powerful pickup truck is probably in your sights. If your family is unusually large and still growing, even a large minivan won't be big enough to allow everyone to travel together; you'll probably be considering a full-size van.
A great sales representative can help you think through your priority list and tell you whether there are any models in different body styles that could serve your needs while providing the most possible advantages. There are many creative styles out there, from hatchback sedans with a surprising amount of cargo space to crossover models that combine the best features of SUVs and minivans. Your sales representative can help you make sure you don't overlook any of the great used cars in the Waynesville, NC area that might be just right for your needs.
Shop for Used Cars in Waynesville, NC-With Us!
At Franklin Ford, located just a short drive from Waynesville, NC, we love helping customers discover their perfect next vehicle. Our great sales representatives love the satisfying feeling that comes from matching up a used car shopper with just the right vehicle. You won't get frustrated with sales gimmicks or high-pressure tactics here at Franklin Ford; instead, you'll feel like your sales rep is on your side, helping you decide on the vehicle that will serve you best for many years to come.