Shopping for a new or used car at your Clayton, GA Forddealer is something that you (hopefully!) only do every so many years. But even though you don't get a lot of practice, when you do select that new vehicle for your family, you want to do it like an expert, taking in every consideration and making the best possible choice. To help you with that goal, we have put together a list of four of the most common mistakes that car shoppers make. Avoid these mistakes, and you will be well on your way to becoming a crack car shopper!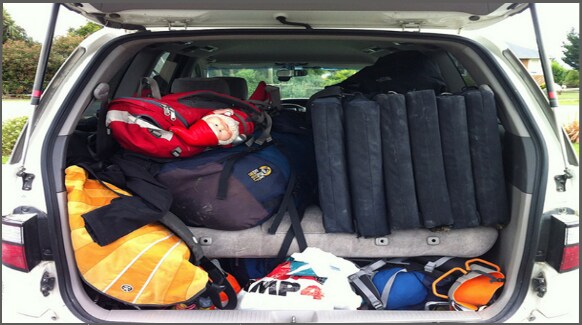 4. Falling in Love
Don't worry-falling in love with your spouse isn't one of the mistakes we're talking about. But many people "fall in love" with a specific car model before they ever pay a visit to their Clayton, GA Ford dealer. Maybe they drove that model as a rental recently, or their parents bought one and swear by it. Whatever the reason, it is a mistake to get stuck on one model and ignore other options. There may be some features of that car that prevent it from being the true best choice for the long run for your family, no matter how much someone else loves it or how much you enjoyed driving it for a short period. Check out all the options, and if you do finally settle on your first choice, you will know that you didn't miss an opportunity to choose something better.
3. Going with the Crowd
This mistake is similar in nature to the preceding one. It is a great idea to check out customer review sites, see how many stars different models received from important rating organizations, and do other types of research before visiting your Clayton, GA Ford showroom. But all that research should be considered "on paper," as opposed to practical experience. Just because a minivan is rated very well and performed admirably in a long list of different tests doesn't mean that it is the right van for your growing family. Don't make a decision without test driving a vehicle and getting a sense of how you and your family actually fit inside it. The reviews and ratings will not tell you whether you personally feel comfortable in the driver's seat, how large your blind spots are, or whether your triplets' car seats fit well in the back seat!
2. Going Too Small
The day-to-day use of the car that you choose at your Clayton, GA Ford dealer is very important, obviously. But remember that there will be less common, but also important, uses of your vehicle. When you travel on vacation, will your vehicle have enough cargo space for all of your luggage? When your family grows, will your car be able to accommodate the additional car seats? If you enjoy mountain biking or kayaking, is the vehicle set up to easily transport that equipment? Buying a vehicle without enough room for these applications will set you up to go through the entire car-buying process again before much time has passed.
1. Passing Up the Warranty
When you are smelling that unmistakable "new car smell," it's hard to believe that you could ever need the coverage that the warranty talks about. But take the long-term, prudent approach and understand that you never know what the road and life in general are going to throw at your vehicle. Warranties on the used cars at your Clayton, GA Ford lot only cost a few dollars a month, and it usually only takes one warranty repair to pay for itself-perhaps even several times over. Before you begin shopping, pad your expected monthly payments to include a warranty. That way it won't even feel like you are paying extra for the warranty.
With these tips in mind, you are ready to head to a Clayton, GA Ford dealer that you trust. Between your newfound car shopping expertise and the assistance of a sales rep that is focused on your family's needs, you are sure to find the vehicle that will serve you well every day for many years to come. We can't wait to meet you and provide you with the service that you expect from a local, family-owned business in your very own community.