North Carolina is a very special state, as anyone who has lived here all their life will quickly tell you. It has been our great privilege here at Franklin Ford to serve the areas of Franklin, Asheville, and Sylva, NC with used cars and the newest Ford models for over 15 years, and we have absolutely loved being a part of the community here. We have built a lot of incredible relationships with customers, their families, and our fellow business owners in the area, and that naturally leads to looking for ways that we can give back to the community, making it stronger and all around a better place for folks to live. For this month's blogpost, we wanted to do something a little bit different and tell you about a few of the programs and special offers that we have right now to help out some extra-special people in our area.

We Love Our First Responders

The first responders in our community, whether they are police, firefighters, or EMS, deserve our appreciation and recognition. Our way of thanking these heroes for their daily service in keeping our towns safe is to offer an additional cash back bonus when they select a participating model from our lot. If anyone shopping around with their Sylva, NC used cars dealer understands the need for a powerful, absolutely reliable truck, it's our first responders who depend on their vehicles to get them where they need to be to rescue those in trouble. Our limited-time cash back offer for first responders makes it easier for them to enjoy the award-winning quality of Ford's favorite models along with their families.

More Than an Apple For the Teacher
Giving gifts of appreciation to our teachers is a longstanding tradition. As your Sylva, NC used cars dealer, we have a little more than an apple to offer to our hardworking, patient educators in our local schools. Our Educator Appreciation Program puts $500 back in the pockets of teachers, teaching assistants, and administrators who buy selected 2018 Ford models for a limited time. As the new school year gets under way, we celebrate our teachers and school staff members who do so much to give our children a head start in their lives and careers!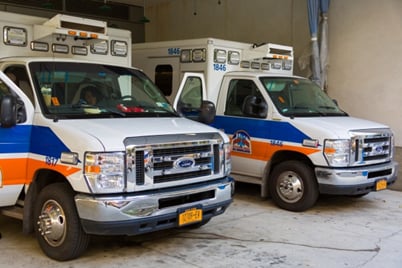 Hurricane Relief
In September, the entire state of North Carolina, including our Sylva, NC used cars dealer lot, went on alert ahead of the landfall of Hurricane Florence. Our community here in western North Carolina was spared the worst of the storm, but towns and families on the Atlantic coast continue to clean up and rebuild as the floodwaters recede. We know that many families lost their vehicles in the storm, and those families usually aren't prepared to replace those vehicles financially. That's why we are currently offering a special discount to North and South Carolina residents: the same pricing that our Ford employees enjoy. Every little bit helps when you are recovering after a natural disaster like Hurricane Florence, and we hope that by making this special pricing available to our fellow Carolinians, we can help some folks get back on the road as affordably as possible.
Other Special Offers
As your Sylva, NC used cars dealer, we are constantly running other special offers and discount programs to make it as easy as possible for you and your family to enjoy the benefits of a new vehicle in the driveway. You may not be a first responder or a teacher, but you can usually find a special offer that puts the cars on your "wish list" within your budget, whether that's one of our fantastic new Ford models or one of the certified pre-owned vehicles on our large Sylva, NC used cars lot. Check our website often to see what offers are available at the moment, and introduce yourself to one of our friendly, professional sales representatives. They will be more than happy to show you around, work with your budget, and help you discover your family's new favorite vehicle!
A huge thank-you from all of us at Franklin Ford to our community's first responders and our educational professionals, and our best wishes and prayers go out to those recovering from Hurricane Florence. We hope to see you at our Franklin showroom soon!